Planning a funeral for your loved one: a Planning Guide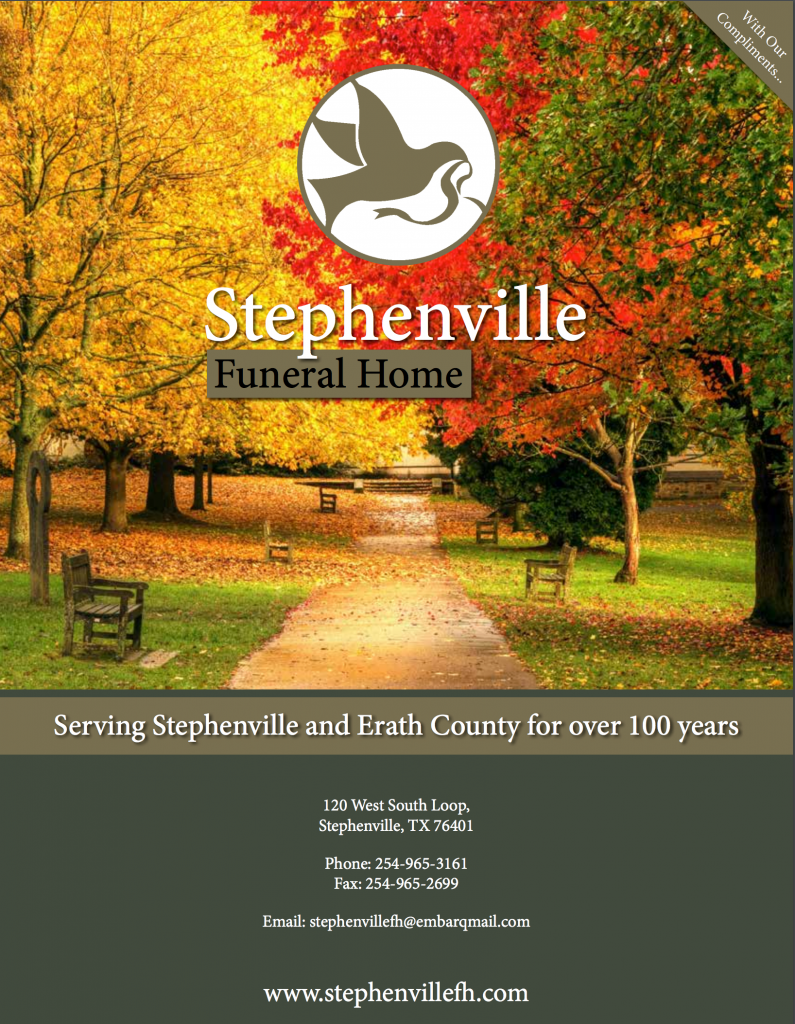 At Fraser, Wilson & Bryan, P.C., we understand how overwhelming it can be to plan the funeral of a loved one. While nothing can take away the pain, we are here to help ease the stress during this difficult time. We are pleased to partner with StephenvilleFuneral Home to offer this planning guide, which will give you direction on how to begin the process. Please click on the image to download this FREE guide.
If you have questions concerning legal matters surrounding the death of a loved one, or to plan for your own future, please don't hesitate to call us. With our firm, you'll not only find expert knowledge, but you'll also find compassion and empathy.
Phone: (254) 965-7270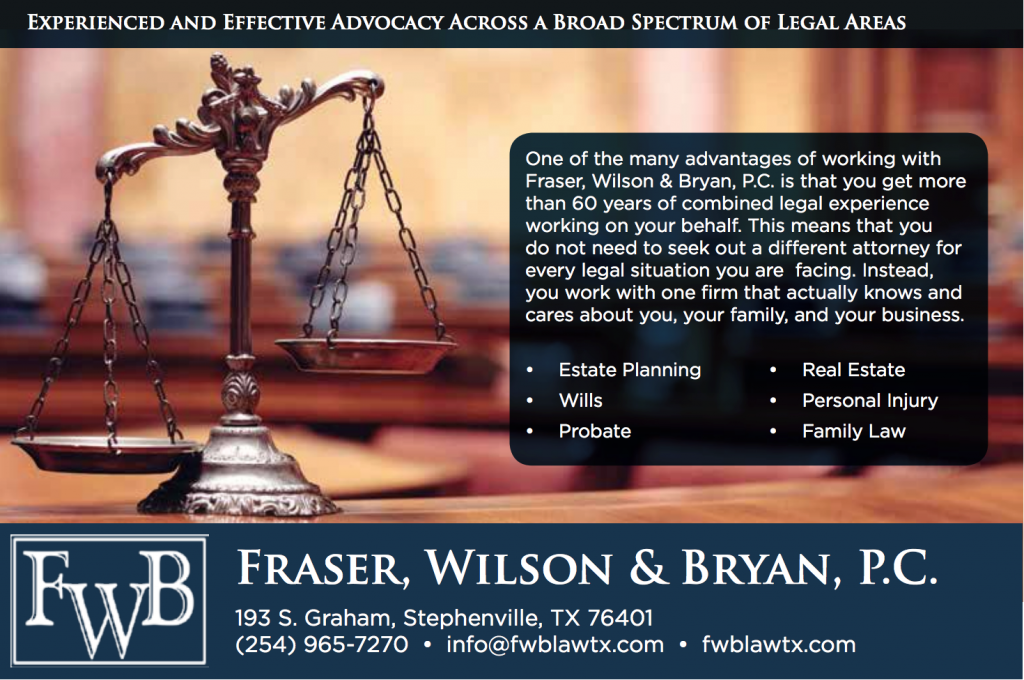 Article: Property Matters 
This article, written by Tiffany Dowell for texasbar.com, details the three signed documents you as a landowner need to have signed by those you allow to hunt on your property.
As cooler temps creep into Texas, many landowners lease out their land for recreational use. But what type of documentation should they have? Landowners want to allow their friends, family, or the public to enter their property for activities like hunting, fishing, or swimming, but they also want to protect themselves against liability. For hunting, I recommend three documents be signed by and collected from each person entering the property…
You can read the rest of the article here.